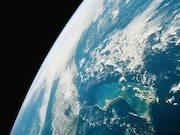 By Alan Mozes / HealthDay Reporter
In a recent study, researchers calculated that tens of thousands of lives in major U.S. cities would be saved annually if rising temperatures were curtailed.
"Extreme heat is related to higher human morbidity and mortality in cities," explained study author Y.T. Eunice Lo. She is a research associate with the Bristol Research Initiative for the Dynamic Global Environment at the University of Bristol, in England.
But, "by limiting the amount of warming, U.S. cities' exposure to extreme heat would decrease," Lo said.