Research Professor, Global Health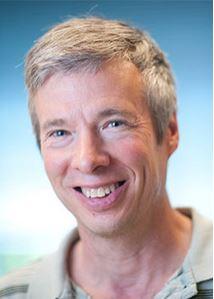 Fred Hutchinson Cancer Research Center
1100 Fairview Ave N
Box 358080
Seattle, WA 98109
United States
Phone Number:
206-667-4123
Select from the following:
Biography
Paul Lampe is Full Member and co-Head of the Translational Research Program in the Public Health Sciences Division at Fred Hutchinson Cancer Research Center and Research Professor at the University of Washington. His laboratory investigates the control of cell growth both at the cell biological/mechanistic level and through cancer biomarker discovery. The advent of new high data content methodologies has expanded his efforts into broad screens using high density antibody array technologies to discover proteomic, autoantibody and glycomic biomarkers and properties of cancer. The laboratory is funded by 6 grants from NIH (4 as PI or multi-PI, 2 subcontracts as PI or multi-PI on subcontract and 2 as co-Investigator) some of which involve collaborations with epidemiologists (Christopher Li, Neli Ulrich), nutritionists (Johanna Lampe, Marian Neuhouser) and clinicians (McGarry Houghton, Sunil Hingorani, William Grady, Charles Drescher). Most of the "omic" work focuses on discovery and validation of early detection biomarkers of colon, lung, breast and pancreas cancer. His lab also studies the regulation of gap junctional communication particularly during disease processes such as wounding and cancer that has been funded by the same R01 for 20+ years.

See the Paul Lampe Lab website for more information.
Education
PhD (University of Minnesota)
BA (Carleton College)
Pathobiology research areas
DGH Centers, Programs and Initiatives and Affiliated Organizations
Publications
Mirus. J.E. *, Zhang, Y., Li, C.I, Prentice, R.L., Hingorani, S.R.1, Lampe, P.D. 1 (co-corresponding authors)1 (2015) "Cross-species antibody microarray interrogation identifies a 3-protein panel of plasma biomarkers for the early detection of pancreas cancer" Clinical Cancer Research. 21(7):1764-71.

Rho, JH.**, Ladd, JJ**, Li, CI, Potter, JD, Zhang, Y., Shelley, D, Shibata, D. Coppola, D, Yamada, H, Toyoda, H, Tada, T, Kumada, T, Brenner, DE, Hanash, SM, Lampe, PD (2016) "Protein and glycomic plasma markers for early detection of adenoma and colon cancer" Gut, 2016 Nov 7. pii: gutjnl-2016-312794. doi: 10.1136/gutjnl-2016-312794. [Epub]

AAsen, T., Mesnil, M., Naus, C.C., Lampe, P.D., Laird, D.W. (2016) "Gap Junctions and Cancer: Communicating for 50 Years" Nature Reviews Cancer 16(12):775-788.

Garrison, CB**, Lastwika, KJ**, Zhang, Y., Li, CI., Lampe, PD. (2017) "Proteomic Analysis, Immune Activation and Pathway Interconnections with Obesity" J. Proteome Res. 16(1):274-287

Laird, DW, Naus, CC, Lampe PD (2017) "Snapshot:Connexin Gap Junction Proteins and Linked Diseases" Cell, 170, 1260-1260.e1.