Clinical Associate Professor, Global Health
Executive Director, Iodine Global Network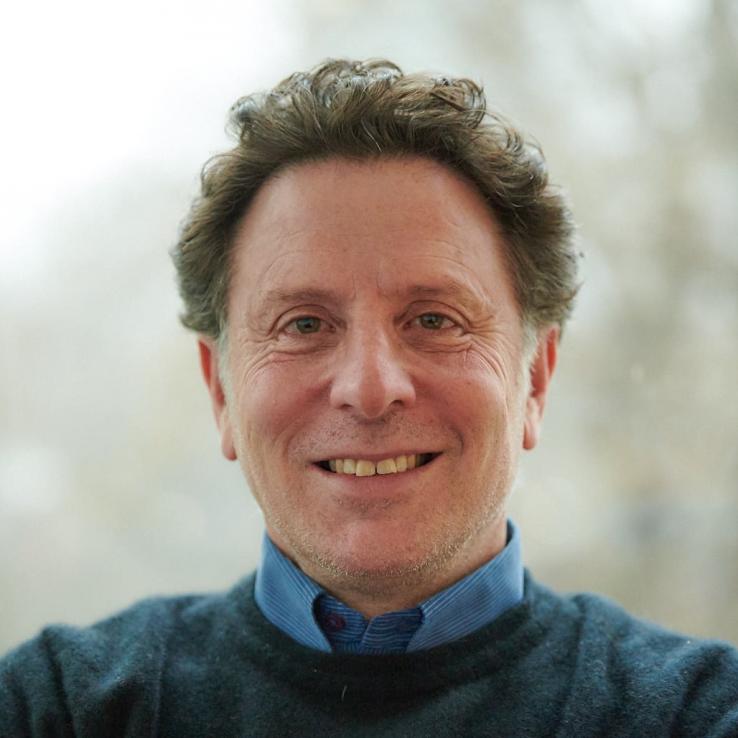 Global Center for for Integrated Health of Women, Adolescents and Children (Global WACh)
Department of Global Health, University of Washington
325 Ninth Avenue, 13th floor, Box 359931
Seattle, WA 98104
United States
Phone Number:
206-679-6373
Select from the following:
Biography
Jonathan Gorstein has been working to support the design and implementation of large-scale nutrition programs in developing countries with a focus on capacity building, monitoring and evaluation.

He serves on global task forces for WHO, as well as editorial boards of international public health nutrition journals. He has worked with international agencies (WHO, UNICEF, World Food Program, World Bank), International NGO's (Helen Keller International, PATH, Micronutrient Initiative, Global Alliance for Improved Nutrition) and as a consultant to several Ministries of Health. He has served extended assignments in Nepal and Indonesia where he provided support to their respective national nutrition programs, helped develop curricula in nutrition and carried out operational research.

He is currently the Executive Director of the Iodine Global Network and has been working to support national programs to strengthen Salt Iodization for over twenty-five years to achieve optimal iodine nutrition in countries throughout the world. He is a Clinical Associate Professor in the Dept. of Global Health at the University of Washington where is lectures on nutrition in developing countries.
Education
PhD (University of Michigan)
BA (Evergreen State College)
DGH Centers, Programs and Initiatives and Affiliated Organizations
Expertise
Nutritional epidemiology, international health
Publications
Kounnavong, S., Pak-Gorstein, S., Akkhavong, K., Palaniappan, U, Berdaga. V., Conkle. J and J Gorstein. Key Determinants of Optimal Breastfeeding Practices in Laos. Food and Nutrition Sciences (2013)

Gorstein J, van der Haar F, Codling K, Houston R, Knowles J, and Timmer A. Performance of rapid test kits to assess household coverage of iodized salt. Public Health Nutrition(2016) May 11:1-13.

Newman LP, Njoroge A, Magaret A, Chohan BH, Gitomea VW, Wald A, Gorstein J, Overbaugh J, Wamalwa D, Maleche-Obimbo E, Nduati R, and Farquhar C. Sustained responses to measles revaccination at 24 months in HIV-infected children on antiretroviral therapy in Kenya. Pediatric Infectious Disease Journal (2016) Dec;36(12):1148-1155.

Knowles JM, Garrett GS, Gorstein J, Kupka R, Situma R, Yadav K, Yusufali R, Pandav C, Aaron GJ, Universal Salt Iodization Coverage Survey Team. Household Coverage with Adequately Iodized Salt Varies Greatly between Countries and by Residence Type and Socioeconomic Status within Countries: Results from 10 National Coverage Surveys. Journal of Nutrition (2017) May; 147(5):1004S-1014S.

Knowles J, Kupka R, Dumble S, Garrett GS, Pandav CS, Yadav K, Touré NK, Foriwa Amoaful E, Gorstein J. Regression Analysis to Identify Factors Associated with Urinary Iodine Concentration at the Sub-National Level in India, Ghana, and Senegal. Nutrients (2018) Apr 21;10(4).

Blankenship JL, Garrett GS, Khan NA, De-Regil LM, Spohrer R, Gorstein J. Effect of iodized salt on organoleptic properties of processed foods: A systematic review. J Food Sci Technol. (2018) 55(9):3341-3352.