Affiliate Professor, Global Health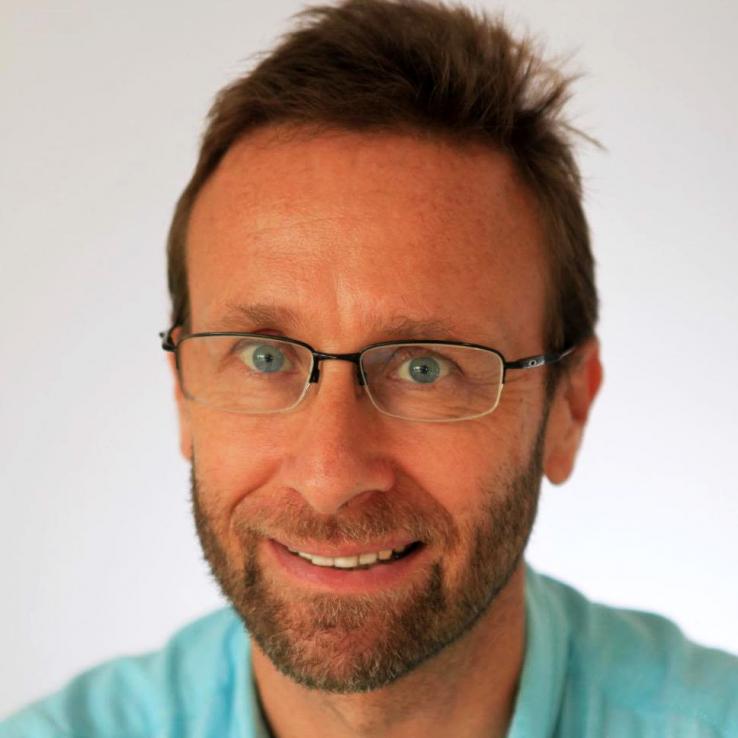 Phone Number:
+44 749-146-6320
Select from the following:
Biography
Dr. James Berkley is the Founder and co-Director of the Childhood Acute Illness & Nutrition (CHAIN) Network of partners in Africa (Kenya, Uganda, Malawi, Burkina Faso), South Asia (Pakistan, Bangladesh), UK, USA, Canada and The Netherlands. The CHAIN Network is headquartered in Nairobi, Kenya, and aims to better understand infectious, immune, metabolic, nutritional, health systems and social pathways to childhood mortality to identify actionable interventions through an epidemiological cohort, systems biology analysis pipeline, social science platform and a multicentre clinical trials platform.
The focus of Dr. Berkley's clinical research is serious infection and survival in vulnerable groups of young infants and children, teaching, training and mentorship. His research group addresses aetiology, clinical features and risks for mortality of serious infections in infants and children; mechanistic studies including microbiology, antimicrobial resistance, immunology, metabolomics and proteomics; and clinical trials, including early pharmacokinetics and safety trials, and large international multicentre phase III trials on antimicrobial and nutritional interventions in vulnerable paediatric populations.
Education
MD, University of Newcastle-on-tyne (UK)
Master's, University of Liverpool
MBBS, University of Newcastle-on-tyne (UK)
Health Topics
Biostatistics
Child and Adolescent Health (incl. Pediatrics)
Child Mortality
Diarrheal Diseases
Disease Surveillance
Epidemiology
Health Interventions
Infectious Diseases (other than STDs)
Maternal Child Health (incl. Reproductive Health)
Mortality
Nutrition
Pathogenesis
Research
Social Work
DGH Centers, Programs and Initiatives and Affiliated Organizations
Publications
Childhood Acute Illness and Nutrition (CHAIN) Network. Childhood mortality during and after acute illness in Africa and south Asia: a prospective cohort study. Lancet Glob Health. 2022 May;10(5):e673-e684. https://doi.org/10.1016/S2214-109X(22)00118-8
Wen B, Njunge JM, Bourdon C, Gonzales GB, Gichuki BM, Lee D, Wishart DS, Ngari M, Chimwezi E, Thitiri J, Mwalekwa L, Voskuijl W, Berkley JA*, Bandsma RJH*. Systemic inflammation and metabolic disturbances underlie inpatient mortality among ill children with severe malnutrition. Sci Adv. 2022;8(7):eabj6779. https://doi.org/10.1126/sciadv.abj6779
Crane RJ, Parker EPK, Fleming S, Gwela A, Gumbi W, Ngoi JM, de Laurent ZR, Nyatichi E, Ngari M, Wambua J, Uhlig HH, Berkley JA. Cessation of exclusive breastfeeding and seasonality, but not small intestinal bacterial overgrowth, are associated with environmental enteric dysfunction: a birth cohort study amongst infants in rural Kenya. eClinicalMedicine 2022;47:101403. https://doi.org/10.1016/j.eclinm.2022.101403
Bandsma RHJ, Voskuijl W, Chimwezi E, Fegan G, Briend A, Thitiri J, Ngari M, Mwalekwa L, Bandika V, Ali R, Hamid F, Owor B, Mturi N, Potani I, Allubha B, Kobold ACM, Bartels RH, Versloot CJ, Feenstra M, van den Brink DA, van Rheenen PF, Kerac M, Bourdon C, Berkley JA. A reduced carbohydrate and lactose-free formulation for stabilisation among hospitalised children with severe acute malnutrition: a double blind, randomised controlled trial. PLoS Med. 2019 Feb 26;16(2):e1002747. https://doi.org/10.1371/journal.pmed.1002747
Mallewa J, Szubert AJ, Mugyenyi P, Chidziva E, Thomason MJ, Chepkori P, Abongomera G, Baleeta K, Etyang A, Warambwa C, Melly B, Mudzingwa S, Kelly C, Agutu C, Wilkes H, Nkomani S, Musiime V, Lugemwa A, Pett SL, Bwakura-Dangarembizi M, Prendergast AJ, Gibb DM, Walker AS, Berkley JA on behalf of the REALITY trial team. Ready-to-Use Supplementary Food to Prevent Mortality in Severely Immunocompromised Individuals Initiating Antiretroviral Therapy in Africa: An Open-label Randomised Controlled Trial. Lancet HIV 2018;5(5):e231-e240.. https://doi.org/10.1016/S2352-3018(18)30038-9