Adjunct Professor, Global Health
Professor, Radiology
Adjunct Professor, Bioengineering (Medicine)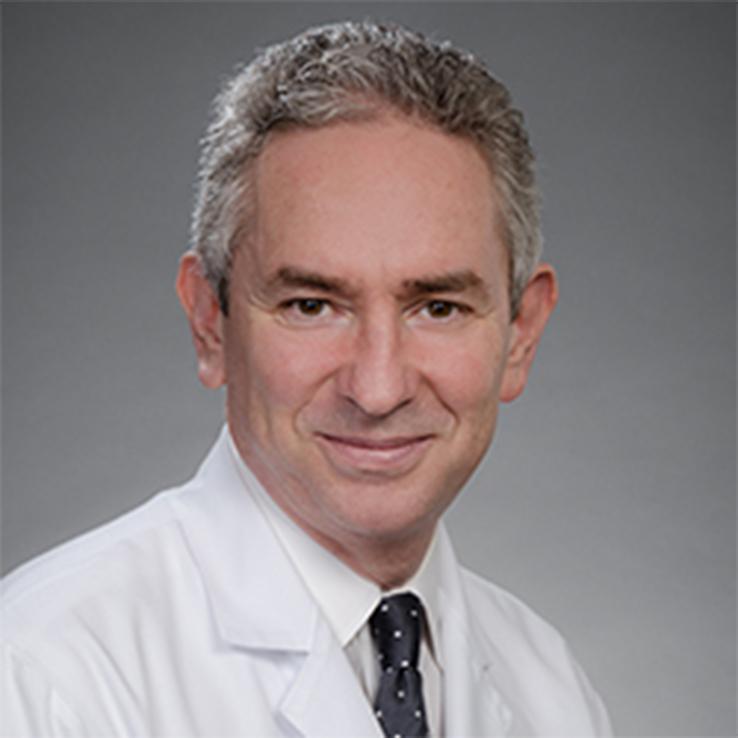 Phone Number:
206-616-5781
Select from the following:
Biography
Dr. Vesselle is director of the UW Division of Nuclear Medicine and a UW professor of radiology. He specializes in evaluating complex cancer cases with PET/CT and SPECT/CT scanners. In addition to devoting himself to the application of these hybrid scanners to cancer and non-cancer patients, he also practices general nuclear medicine and cross-sectional imaging (CT). His research aims at applying and improving hybrid imaging to better characterize diseases and their response to treatments.

Dr. Vesselle trained as an engineer in France and then moved to the United States to earn a Ph.D. in biomedical engineering and then his M.D. degree from Case Western Reserve University in Cleveland. He pursued his graduate medical education in diagnostic radiology and nuclear radiology at University Hospitals of Cleveland and the Cleveland Clinic. In 1997, he came to the UW to join the faculty of the Department of Radiology. Since 2006, he has been the director of the UW Division of Nuclear Medicine in the Department of Radiology.

He is listed in ""The Best Doctors in America"" and in ""Seattle Met Top Doctors"". He is board-certified in diagnostic radiology with special competence in nuclear radiology.
Education
MD (Case Western Reserve University)
PhD (Case Western Reserve University)
MS (Case Western Reserve University)
DGH Centers, Programs and Initiatives and Affiliated Organizations
Publications
Thomas H. M. T., Zeng J., Lee Jr. H. J., Sasidharan B. K., Kinahan P. E., Miyaoka R. S., Vesselle H. J., Rengan R., "Comparison of regional lung perfusion response on longitudinal MAA SPECT/CT in lung cancer patients treated with and without functional tissue-avoidance radiation therapy", Br J Radiol (Manuscript BJR-D-19-00174R2) (In Press, July 23, 2019).

Lehnert A. L., Hunter W. C. J., McDougald W. A., Harrison R. L., Lewellen T. K., Vesselle H., Miyaoka R. S., "Development and Testing of SPECT/CT Lung Phantoms made from Expanding Polyurethane Foam", Medical Physics (In Press, June 21, 2019).

M. J. Morris, Y. Loriot, C. J. Sweeney, K. Fizazi, C. J. Ryan, D. H. Shevrin, E. S. Antonarakis, N. Pandit-Taskar, D. Deandreis, H. A. Jacene, H. Vesselle, O. Petrenciuc, C. Lu, J. A. Carrasquillo, C. S. Higano, "Radium-223 in combination with docetaxel in patients with castration-resistant prostate cancer and bone metastases: a phase 1 dose escalation/randomised phase 2a trial", European Journal of Cancer, 114:107-116, 2019.

S. Bowen, D. Hippe, W. Chaovalitwongse, C. Duan, P. Thammasorn, X. Liu, R. Miyaoka, H. Vesselle, P. Kinahan, R. Rengan, and J. Zeng, "Voxel Forecast for Precision Oncology: predicting spatially variant and multiscale cancer therapy response on longitudinal quantitative molecular imaging", Clinical Cancer Research (CCR-18-3908R1) (In Press, May 2, 2019).

P. E. Romine, R. G. Martins, K. D. Eaton, D. E. Wood, F. Behnia, B. H. Goulart, M. S. Mulligan, S. G. Wallace, E. Kell, J. E. Bauman, S. A. Patel, H. J. Vesselle, "Long Term Follow-Up of Neoadjuvant Chemotherapy for Non-Small Cell Lung Cancer (NSCLC) Investigating Early Positron Emission Tomography (PET) Scan as a Predictor of Outcome", BMC Cancer (In Press, January 9, 2019).