Adjunct Assistant Professor, Global Health
Assistant Professor, Health Metrics Sciences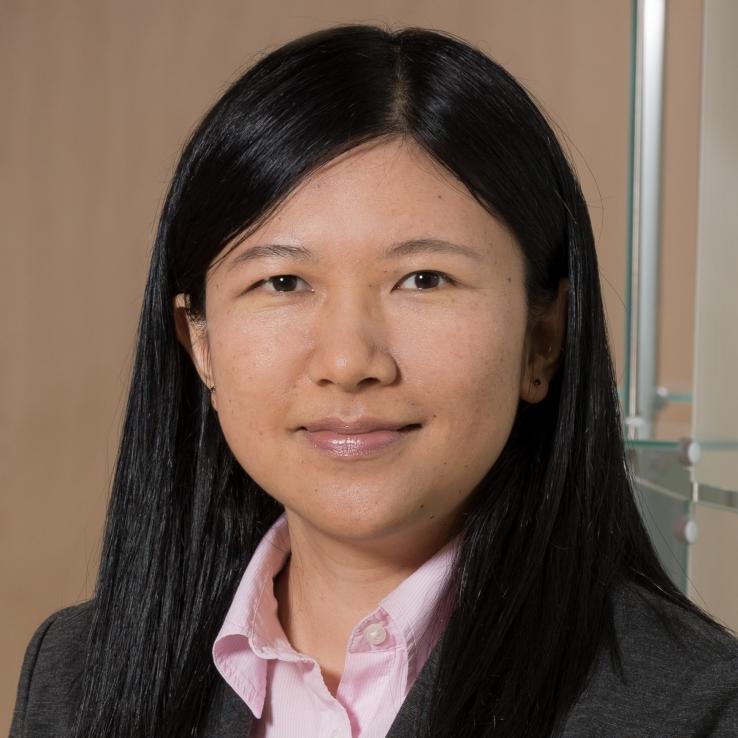 Institute for Health Metrics and Evaluation
2301 Fifth Ave., Suite 600
Box 358210
Seattle, WA 9812
United States
Phone Number:
206-897-2871
Select from the following:
Biography
Hmwe Hmwe Kyu, MBBS, MPH, PhD, is an Assistant Professor of Health Metrics Sciences at the Institute for Health Metrics and Evaluation (IHME) and an Adjunct Assistant Professor of Global Health at the Department of Global Health at the University of Washington. At IHME, she leads the research team that focuses on modeling the burden of HIV/AIDS, tuberculosis, diarrheal diseases, lower respiratory infections, upper respiratory infections, meningitis, encephalitis, and otitis media for the institute's landmark Global Burden of Disease study.

Dr. Kyu's research interests are in the areas of infectious disease epidemiology, child and adolescent health, systematic review methods, and multilevel modeling. Before joining IHME, she was a postdoctoral fellow at McMaster University and the Offord Centre for Child Studies in Hamilton, Canada, and was a recipient of a Lawson postdoctoral fellowship.

Dr. Kyu earned her medical degree from Institute of Medicine, Mandalay, Myanmar, her MPH from Chulalongkorn Univeristy in Bangkok, Thailand, and her PhD in Health Research Methodology from McMaster University in Canada.
Education
PhD (McMaster University (Canada))
MPH (Chulalongkorn University (Thailand))
MBBS (Institute of Medicine, Mandalay)
Health Topics
Burden of Disease
Diarrheal Diseases
HIV/AIDS
TB
DGH Centers, Programs and Initiatives and Affiliated Organizations
Publications
Kyu, H. H., Georgiades, K., MacMillan, H. L., & Boyle, M. H. (2015). Community-and individual-level factors associated with smoking and heavy drinking among Aboriginal people in Canada. Canadian Journal of Public Health, 106(2), e22-e28.

Kyu, H.H., Shannon, H.S., Georgiades, K., Boyle, M. H. (2013). Cesarean Delivery and Neonatal Mortality Rates in 46 Low and Middle Income Countries: A Propensity Score Matching and Meta-analysis of Demographic and Health Surveys Data. International Journal of Epidemiology; 42(3):781-791.

Kyu, H.H., Georgiades, K., Shannon, H.S., Boyle, M. H. (2013). Evaluation of the association between long-lasting insecticidal nets mass distribution campaigns and child malaria in Nigeria. Malaria Journal; 12:14.

Kyu, H.H., Fernandez, E. (2009). Artemisinin derivatives versus quinine for cerebral malaria in African children: a systematic review. Bulletin of the World Health Organization; 87 (12): 896–904.

Kyu, H.H., Georgiades, K., Boyle, M. H. (2009). Maternal smoking, biofuel smoke exposure and child height-for-age in seven developing countries. International Journal of Epidemiology; 38 (5): 1342-1350.