Associate Professor, Global Health
Associate Professor, Pediatrics - Infectious Diseases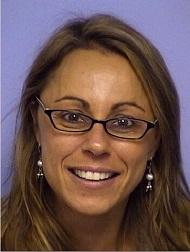 Seattle Children's Research Institute
1900 – 9th Avenue, #JMB-8
Seattle, WA 98101
United States
Select from the following:
Biography
Heather Jaspan completed her medical degree and PhD in Molecular Cell Biology at Tulane University, and thereafter did pediatrics training at the University of Washington/ Seattle Children's Hospital. Upon completion, she returned to Africa, where she spent 5 years doing clinical HIV prevention research. In 2008, she returned to Seattle Children's to complete her Pediatric Infectious Diseases Fellowship, returning to basic science immunology research. She spends a large proportion of her time recruiting cohorts in South Africa, and running laboratories in both Cape Town and Seattle, answering immunological questions around HIV prevention in children via breastfeeding and in adolescents via sexual activity.
Education
MD (Tulane University)
PhD (Tulane University)
Health Topics
Child and Adolescent Health (incl. Pediatrics)
Family Planning
HIV Transmission
HIV/AIDS
Host-Pathogen Interactions
Immunizations
Infectious Diseases
Innate Immunity
Maternal Child Health (incl. Reproductive Health)
Molecular Immunology
STDs (other than HIV)
DGH Centers, Programs and Initiatives and Affiliated Organizations
Publications
Muller AD, Myer L, Jaspan H. Virological suppression achieved with suboptimal adherence levels among South African children receiving boosted protease inhibitor-based antiretroviral therapy. Clin Infect Dis 2009;48(1):e3-5. PMID19025495.

Jaspan HB, Liebenberg L, Hanekom W, Burgers W, Coetzee D, Williamson AL, Little F, Myer L, Coombs RW, Sodora D, Passmore JA. Immune activation in the female genital tract during HIV infection predicts mucosal CD4 depletion and HIV shedding. J Infect Dis 2011;204(10):1550-1556. PMID21940422. PMC3192190.

Kidzeru E B, Hesseling AC, Passmore JA, Myer L, Gamieldien H, Tchakoute CT, Gray CM, Sodora DL, Jaspan HB. In-utero exposure to maternal HIV infection alters T cell immune responses to vaccination in HIV-uninfected infants. AIDS 2014;28(10):1421-1430. PMID24785950. PMC4333196.

Tchakoute CT, Hesseling AC, Kidzeru EB, Gamieldien H, Passmore JA, Jones CE, Gray CM, Sodora DL, Jaspan HB. Delaying BCG vaccination until 8 weeks of age results in robust BCG-specific T-cell responses in HIV-exposed infants. J Infect Dis 2015;211(3):338-346. PMID25108027. PMC4318913.

Gasper M, Hesseling AC, Mohar I, Myer L, Azenkot T, Passmore JS, Hanekom W, Cotton MF, Crispe IN, Sodora DL, Jaspan HB. BCG vaccination induces HIV target cell activation in HIV-exposed infants: a randomized, open-label trial. JCI Insight 2017 Apr 6;2(7):e91963.