Professor, Global Health
Professor, Pediatrics - General Pediatrics
Adjunct Professor, Health Services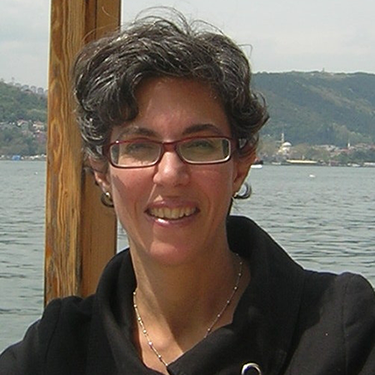 Department of Pediatrics
6200 NE 74th Street, Suite 110
Box 354920
Seattle, WA 98115
United States
Phone Number:
206-685-0391
Select from the following:
Education
MD (University of Michigan)
MPH (University of Washington)
Health Topics
Child and Adolescent Health (incl. Pediatrics)
Child Mortality
Diarrheal Diseases
Distance Learning
Health Disparities
Health Systems Strengthening and Human Resources Development
Immigrants and Refugees
Infectious Diseases (other than STDs)
Maternal Child Health (incl. Reproductive Health)
Nutrition
DGH Centers, Programs and Initiatives and Affiliated Organizations
Publications
Denno DM, Keene WE, Hutter CM, Koepsell JK, Patnode M, Flodin-Hursh D, Stewart LK, Duchin JS, Rasmussen L, Jones R, Tarr PI. Tri-County Comprehensive Assessment of Risk Factors for Sporadic Reportable Enteric Bacterial Infection in Children. J Infect Dis. 199(4):467-476, 2009. PMID:19281302

Denno DM, Shaikh N, Stapp JR, Qin X, Hutter CM, Hoffman V, Mooney JC, Wood KM, Stevens HJ, Jones R, Tarr PI, Klein EK. Diarrhea Etiology in a Pediatric Emergency Department: A Case Control Study. Clinical Inf Dis. 55(7):897-904, 2012. PMID: 22700832

Denno DM, Hoopes A, Chandra-Mouli V. Effective strategies to provide adolescent sexual and reproductive health services and to increase demand and community support. J Adolescent Health. Jan;56(1 Suppl):S22-41, 2015. PMID 25528977

Tickell K and Denno DM. A review of WHO recommendations and emerging evidence on the inpatient management of severe acute malnutrition. Bull WHO. Published online July 13 2016 ahead of print.