Clinical Assistant Professor, Global Health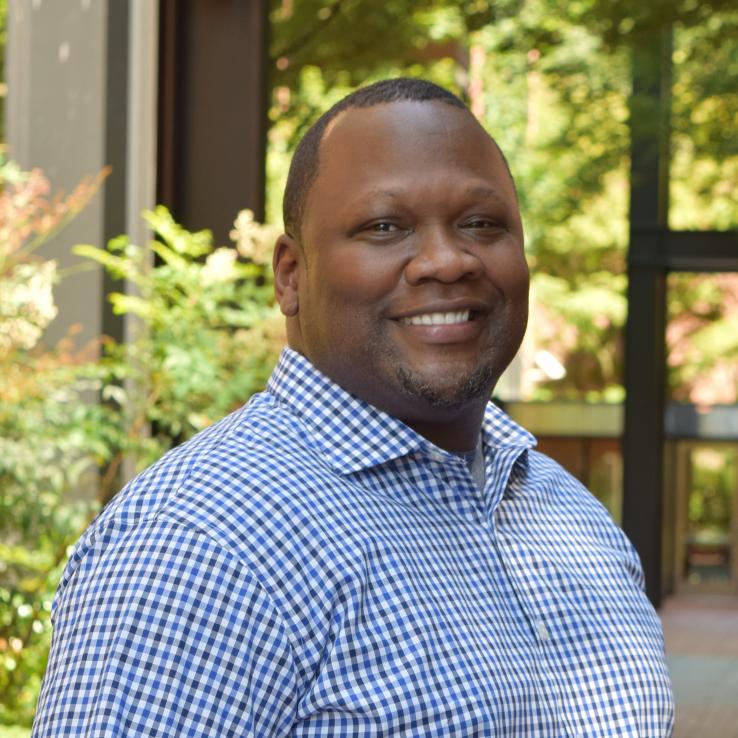 HIV Vaccine Trials Network
Fred Hutchinson Cancer Research Center
1100 Fairview Ave. N., Mailstop E3-300
Seattle, WA 98109
United States
Phone Number:
206-678-7205
Select from the following:
Biography
Dr. Stephaun Wallace is a research epidemiologist, thought leader, public speaker, and public health and business consultant. He is the Social and Behavioral Sciences Junior Investigator Liaison for the Fred Hutchinson-based HIV Vaccine Trials Network, Staff Scientist in the Fred Hutchinson Vaccine and Infectious Disease Division, and a Clinical Assistant Professor in the Department of Global Health at the University of Washington. Dr. Wallace is an expert in developing, implementing, and evaluating major public health and human service programs in the areas of HIV/AIDS & STD prevention, care and treatment, and related social services in diverse populations.

Dr. Wallace's research commitment, inquiry, and interests sit at the intersection of public health and social justice with a particular and intentional focus on the increasing the positive health outcomes of racial/ethnic, gender and sexual minority groups in the United States and internationally, as well as HIV prevention and treatment focused on key populations, including men who have sex with men and transgender persons.
Education
PhD (Walden University)
MS (Colorado Technical University)
BS (Colorado Technical University)
Health Topics
Community-Based Participatory Research
Epidemiology
HIV/AIDS
Qualitative Research and Methods
Research
Sexuality
Social Determinants of Health
Social Justice and Human Rights
Sociobehavioral
Transgender Health
DGH Centers, Programs and Initiatives and Affiliated Organizations
Publications
Wallace, S.E. Demographic, behavioral, and psychosocial influences of HIV testing among Black men who have sex with men in Six U.S. Cities. In review.

Alio, A., Fields, S.D., Humes, D.L., Bunce, C., Wallace, S.E., Lewis, C., Elder, H., Wakefield, S., Keefer, M. (2014). Project VOGUE: A partnership for increasing HIV knowledge and HIV vaccine trial awareness among House Ball leaders in Western New York. Journal Of Gay & Lesbian Social Services, 26(3), 336-354. PubMed Central PMCID: PMC4308092