Professor, Global Health
Professor, Psychiatry and Behavioral Sciences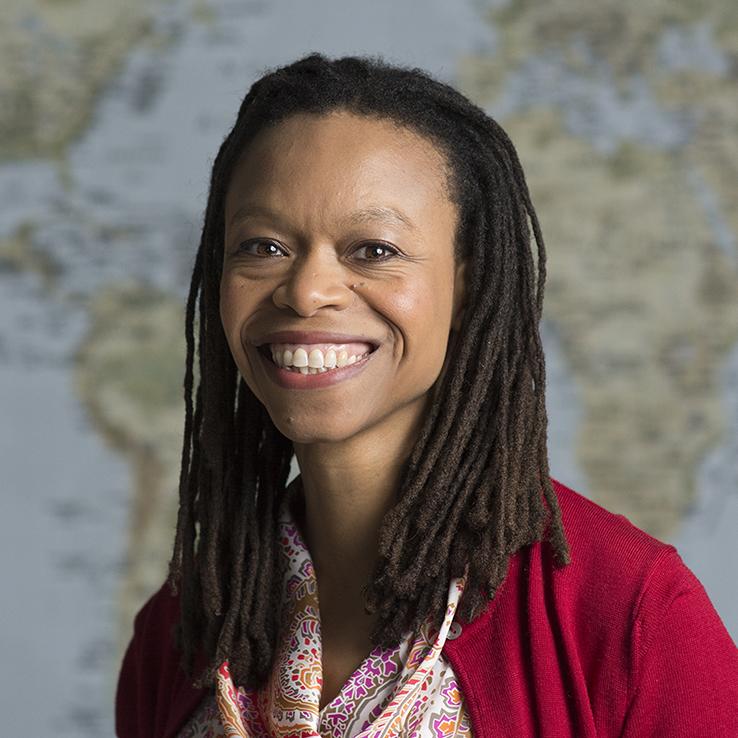 Hans Rosling Center 757
3980 15th Ave.
Box 351620
Seattle, WA 98195
United States
Phone Number:
206-616-1138
Select from the following:
Biography
Pamela Collins, MD, MPH, is Professor of Psychiatry and Behavioral Sciences and Professor of Global Health at the University of Washington (UW). She is the director of the UW Consortium for Global Mental Health—a joint center of the Department of Psychiatry and Behavioral Sciences and the Department of Global Health, executive director of the International Training and Education Center for Health (I-TECH), and associate director of the UW Behavioral Research Center for HIV (UW BIRCH).
Prior to her current role, Dr. Collins served as director of the Office for Research on Disparities & Global Mental Health at the US National Institute of Mental Health. Her leadership led to the launch of multiple research and training initiatives to extend mental health services globally and to reduce mental health disparities in the United States.
Dr. Collins's research and practice center on the intersections of mental health and HIV and on adolescent mental health in urban environments. She is the Principal Investigator of the HRSA-funded project, Capacity Building for Sustainable HIV Services, which engages 5 countries in the Caribbean, Eastern Europe, Africa and Asia in capacity-strengthening in HIV, mental health, and related areas for improved HIV outcomes.
 
Education
MD, Cornell University
MPH, Columbia University
Health Topics
Child and Adolescent Health (incl. Pediatrics)
HIV/AIDS
Mental Health
Qualitative Research and Methods
Urban Health
DGH Centers, Programs and Initiatives and Affiliated Organizations
Publications
Lee-Tauler SY, Eun J, Corbett D, Collins PY. A systematic review of interventions to improve access to mental health care among racial/ethnic minorities, Psychiatric Services, 2018 Jun 1; 69 (6): 628-647. Epub 2018 May 2. PubMed PMID: 29716446
Patel V, Shekhar Saxena S, Lund C, Thornicroft G,Baingana F, Bolton PA, Chisholm DH, Collins PY, Cooper JL, Eaton J, Herrman H, Herzallah MM, Huang Y, Jordans MJ, Kleinman A, Maria Elena Medina Mora ME, Morgan E, Niaz U, Omigbodun O, Prince M, Rahman A, Saraceno B, Sarkar BK, De Silva M, Singh IA,  Stein DJ, Sunkel C, Unutzer J.  The Lancet Commission on Global Mental Health & Sustainable Development. The Lancet, 2018 Oct 27; 392 (10157):1553-1598. doi: 10.1016/S0140-6736(18)31612-X.
Collins PY. What is global mental health? World Psychiatry, 2020 Oct;19(3):265-266. doi: 10.1002/wps.20728. PMID: 32931115; PMCID: PMC7491634.
Collins PY, Velloza J, Concepcion T, Oseso L, Chwastiak L, Kemp C, Simoni J, Wagenaar B. Intervening for HIV prevention and mental health: a review of global literature. Journal of the International AIDS Society. 2021 Jun;24 Suppl 2(Suppl 2):e25710. doi: 10.1002/jia2.25710. PMID: 34164934; PMCID: PMC8222838.
Mathai M, Mbwayo A, Concepcion T, Mutavi T, Njeru M, Waruinge S, Dorsey S, Schafer A, Pedersen GA, Sinha M, Kohrt BA, Collins PY. Sustainable Partnerships to Ensure Quality in Psychological Support (EQUIP) for Adolescents. Psychiatr Serv. 2023 Jan 10:appips20220200. doi: 10.1176/appi.ps.20220200. Epub ahead of print. PMID: 36625140.