Affiliate Associate Professor, Global Health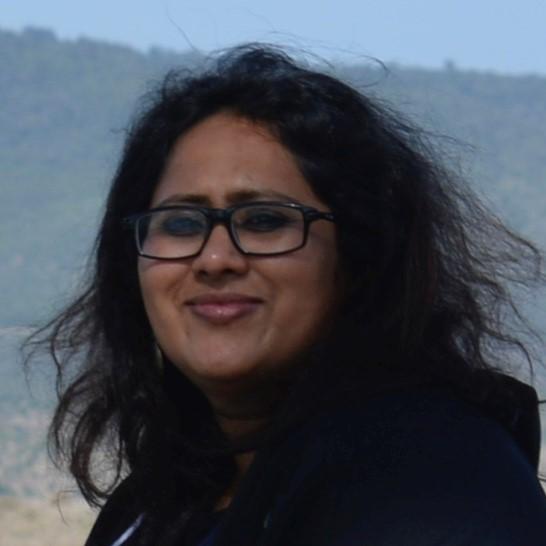 Select from the following:
Biography
Manasi Kumar was trained in UCL in child and adolescent mental health and theoretical psychoanalysis from University College London. She has since then trained as a clinical psychologist and psychotherapist focusing on mental health epidemiology and intervention development for LMICs. Her work focuses on cross-cutting populations of children, adolescents, vulnerable young women and men living with mental distress, HIV, violence exposure and poverty. She uses social determinants of health framework to address risk and protective factors around mental health. More recently her work utilizes implementation research models to develop integrated and collaborative mental health systems and services for peripartum adolescents in Kenya. She is testing and refining WHO mhGAP recommended tools for LMIC settings. A number of her current projects focus on capacity building in health providers including lay health workers to deliver mental health interventions.
Education
PhD (University of London (UK))
Master (University College, London (UK))
Master (University of Delhi)
Health Topics
Burden of Disease
Causes of Death
Child and Adolescent Health (incl. Pediatrics)
Community-Based Participatory Research
Community-Based Primary Health Care
Digital Media
Epidemiology
Female Circumcision
Health Disparities
Health Interventions
Maternal Child Health (incl. Reproductive Health)
Mental Health
Poverty
Prevention
Qualitative Research and Methods
Research
Sexuality
Social Determinants of Health
Social Justice and Human Rights
Sociobehavioral
Transgender Health
War, Conflict, and Peace Studies
DGH Centers, Programs and Initiatives and Affiliated Organizations
Publications
Kumar, M. Championing equity, empowerment, and transformational leadership in (mental health) research partnerships: Aligning collaborative work with the global development agenda. Frontiers in Psychiatry, https://www.frontiersin.org/articles/10.3389/fpsyt.2019.00099/abstract

Global Burden of Disease Self-Harm Collaborators. Global, regional, and national burden of suicide mortality 1990 to 2016: systematic analysis for the Global Burden of Disease Study 2016. BMJ. 6 Feb 2019; 364:I94. doi:10.1136/bmj.l94.

Kumar, M., Kuria, M. W., Othieno, C. J., & Falkenström, F. (2018). Improving psychotherapies offered in public hospitals in Nairobi, Kenya: extending practice-based research model for LMICs. International journal of mental health systems, 12, 76. doi:10.1186/s13033-018-0254-7

Kumar, M, Huang KY, Othieno C, et al. (2017). Adolescent Pregnancy and Challenges in Kenyan Context: Perspectives from Multiple Community Stakeholders. Global Social Welfare. First Online: 25 October 2017: 1‐17.

Musindo, O, Bangirana, P., Kigamwa, P, Okoth, R., Kumar, M. (2018). Neurocognitive functioning of HIV positive children attending the comprehensive care clinic at Kenyatta national hospital: exploring neurocognitive deficits and psychosocial risk factors. AIDS Care, https://doi.org/10.1080/09540121.2018.1426829