Adjunct Professor, Global Health
Chair, Health Metrics Sciences
Professor, Health Metrics Sciences
Adjunct Professor, Health Services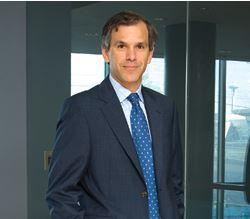 Institute for Health Metrics and Evaluation
2301 5th Avenue, Suite 600
Box 358210
Seattle, WA 98121
United States
Phone Number:
206-897-2815
Select from the following:
Biography
Dr. Christopher Murray is Institute Director of the Institute for Health Metrics and Evaluation (IHME).

A physician and health economist, his work has led to the development of a range of new methods and empirical studies to strengthen the basis for population health measurement, measure the performance of public health and medical care systems, and assess the cost-effectiveness of health technologies.

Dr. Murray worked at the World Health Organization (WHO) from 1998 to 2003 where he served as the Executive Director of the Evidence and Information for Policy Cluster. From 2003 until 2007, Dr. Murray was the Director of the Harvard University Initiative for Global Health and the Harvard Center for Population and Development Studies, as well as the Richard Saltonstall Professor of Public Policy at the Harvard School of Public Health. For more information, see his bio.

Education
MD (Harvard University)
DPhil (Oxford University (UK))
BA (Harvard University)
Health Topics
Burden of Disease
Causes of Death
Cost-effectiveness
Economics
Epidemiology
Health Disparities
Health Economics
Infectious Diseases
Injury, Violence, Trauma and Domestic Violence
Metrics and Evaluation
Mortality
DGH Centers, Programs and Initiatives and Affiliated Organizations
Publications
Murray CJL< Barber RM, Foreman KJ, Ozgoren AA, et al (2015) Global, regional, and national disability-adjusted life years (DALYs) for 306 diseases and injuries and health life expectancy (HALE) for 188 countries, 1990-2013: quantifying the epidemiological transition. The Lancet 386 (10009),

Naghavi M, Wang H, Lozano R, Murray CJL, et al (2015) Global, regional and national age-sex specific all-cause and cause-specific mortality for 240 causes of death, 1990-2013: a systematic analysis for the Global Burden of Disease Study 2013. The Lancet, 385 (9963), 117-171.

C Fitzmaurices, Dicker D, Pain A, Murray CJL (2015) The global burden of cancer 2013. JAMA Oncology 1 (4), 505-527.

Murray CJL (2015) Shifting to Sustainable Development Goals - implications for global health. New England Journal of Medicine 373 (15), 1390-1393.

Dieleman JL, Graves C, Johnson E, Murray CJL, et al (2015) Sources and focus of health development assistance, 1990-2014. JAMA 313 (23), 2359-2368.