Affiliate Assistant Professor, Global Health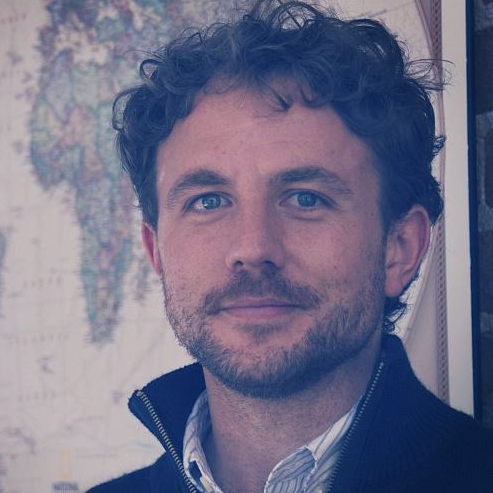 Pangaea Global AIDS Foundation
436 Fourteenth Street, Suite 920
Oakland, CA 94612
United States
Phone Number:
415-848-1334
Select from the following:
Biography
Barrot H. Lambdin is a Senior Epidemiologist and Implementation Scientist within the Community Health and Implementation Research Program in RTI International's Behavioral Health research division. He is also an assistant adjunct professor within the Department of Epidemiology and Biostatistics at the University of California, San Francisco, and an affiliate assistant professor within the Department of Global Health at the University of Washington.

Over the last 15 years, Dr. Lambdin has led implementation science initiatives throughout the world that have identified determinants and tested strategies to advance the implementation of evidence-based interventions in healthcare settings. These initiatives have included community-based naloxone distribution and supervised consumption services in the United States, opioid treatment in Tanzania, as well as HIV prevention and treatment in Tanzania, Zambia, Mozambique, Zimbabwe, and the United States. Most recently, he has served as the principal investigator on a number of NIH-funded initiatives to optimize our nation's efforts to reduce opioid overdose fatalities and to support the government of Tanzania in improving the delivery of opioid treatment and HIV treatment for people who use drugs.
Education
PhD (University of Washington)
MPH (Emory University)
Health Topics
Adult Mortality
Epidemiology
HIV/AIDS
Homelessness
Implementation Science
Substance Use
DGH Centers, Programs and Initiatives and Affiliated Organizations
Publications
Lambdin, B., Davis, C. S., Wheeler, E., Tueller, S., & Kral, A. (2018, May). Naloxone laws facilitate the establishment of overdose education and naloxone distribution programs in the United States. Drug and Alcohol Dependence;188:370-376. DOI: 10.1016/j.drugalcdep.2018.04.004.

Lambdin, B. H., Zibbell, J., Wheeler, E., & Kral, A. H. (2017). Identifying gaps in the implementation of naloxone programs for laypersons in the United States. International Journal of Drug Policy, 52, 52–55. DOI: 10.1016/j.drugpo.2017.11.017

McClellan, C., Lambdin, B. H., Ali, M. M., Mutter, R., Davis, C. S., Wheeler, E., Wenger, L. Kral, A. H. (2018). Opioid-overdose laws association with opioid use and overdose mortality. Addictive Behaviors. 2018 Jul 1;188:370-376. DOI: 10.1016/j.drugalcdep.2018.04.004. Epub 2018 May 15.

Lambdin, B., Chang, O., Bruce, D., Kaduri, P., Masao, F., & Mbwambo, J. (2014). Methadone treatment for HIV prevention—Feasibility, retention, and predictors of attrition in Dar es Salaam, Tanzania: A retrospective cohort study. Clinical Infectious Diseases, 59(5), 735–742. doi:10.1093/cid/ciu382

Kurth, A., Cherutich, P., Conover, R., Chun, N., Bruce, R.D., Lambdin, B.H., (2018) The Opioid Epidemic in Africa and Its Impact. Current Addiction Reports, 5(4), 428-53.