Clinical Instructor, Global Health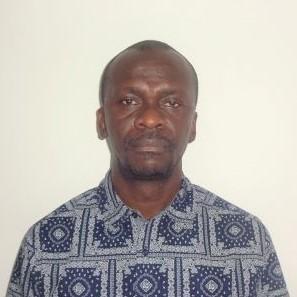 1107 NE 45th Street, Suite 350
Seattle, WA
United States
Select from the following:
Biography
Aristide is a Medical Doctor holding an MPH. He as more than 20 years of practice in the Public Health field. Domain of competencies:
• Developing Public Health programs: develop need assessment plan, write proposal, and implement activities
• Monitoring and Evaluation of the program
• Budgetary decisions, including checking accounts, budgetary forecasting and assuring financial system donors requirements
• Ensure adequate staff regulations and staff development procedures are in place
• Supervise program development, monitoring and evaluation including writing an annual work plan
• Ensure the representation of the institution at high levels with the National Government as well as with the International partners
• Coach University of Washington students placed in CI for their MPH thesis

Basic Training:
• Master of Public Health: Institute of Tropical Medicine Antwerpen Belgium. 5th September 2008 – 16 July 2009. Topic: Voluntary Counseling and Testing versus Provider Initiated testing and Counseling advantages and inconvenients of each strategy.
Education
MPH (Institut of Tropical Medecine)
MD (Training and Unit Research of Medical Science in Abidjan Cote D Ivoire)
Health Topics
HIV/AIDS
Infectious Diseases
Maternal Child Health (incl. Reproductive Health)
DGH Centers, Programs and Initiatives and Affiliated Organizations
Publications
Prevention of mother-to-child transmission of HIV (PMTCT) including community mobilization and enhanced care and support: experience from Abidjan, Ivory Coast. M Laga, H Mangle, J M Tanoe, N Shaffer, M Nolan, E R Ekpini, S Z Witkor, A V Noba, H Angoran, D Billy, C Maurice, T Coulibaly-Djeneba

Billy A, Mujaki J, Johnatan S, Rwamahe S, Semo B, Barongo J, Marquez G, Tattevin P. What does "lost to follow-up" mean for patients enrolled in an highly active antiretroviral treatment (HAART) programme in Africa ? Abstract CDB514, 4th International AIDS Society Conference, Sydney, Australie, 2007.'

E.D. SALLAH / A. B. DOROUX / K. SMITH / S. KISHUMBU / D. KAMARA / N. LUHMANN. Challenges and Outcomes of Decentralization of HIV Treatment and Care Services to Primary Health Care Level in Africa. The Case of Southern Kagera Region (Tanzania): WEPE188.

Influence of the duration of ARV treatment of pregnant women on the risk of mother-to-child transmission of HIV in the context of Option B+ option in Bouaké, Côte d'Ivoire. Doumbia Yacouba1, Kouraï Valérie1, Abo Kouamé2, Kouyaté Seydou1,3, Billy Doroux Aristide1,3, Robinson Julia1,3, Granato S Adam1,3, Gloyd Steve1,3, Kone Ahoua1,3

Results from a rapid national assessment of services for the prevention of mother-to-child transmission of HIV in Côte d'Ivoire. S Adam Granato,§*,1,2 Stephen Gloyd,*,1,2 Julia Robinson,1,2,3 Serge A Dali,2,4 Irma Ahoba,5 David Aka,5Seydou Kouyaté,1,2 Doroux A Billy,1,2 Samuel Kalibala,6 and Ahoua Koné1,2