Research Professor, Global Health
Research Professor, Family Medicine
Research Professor, Epidemiology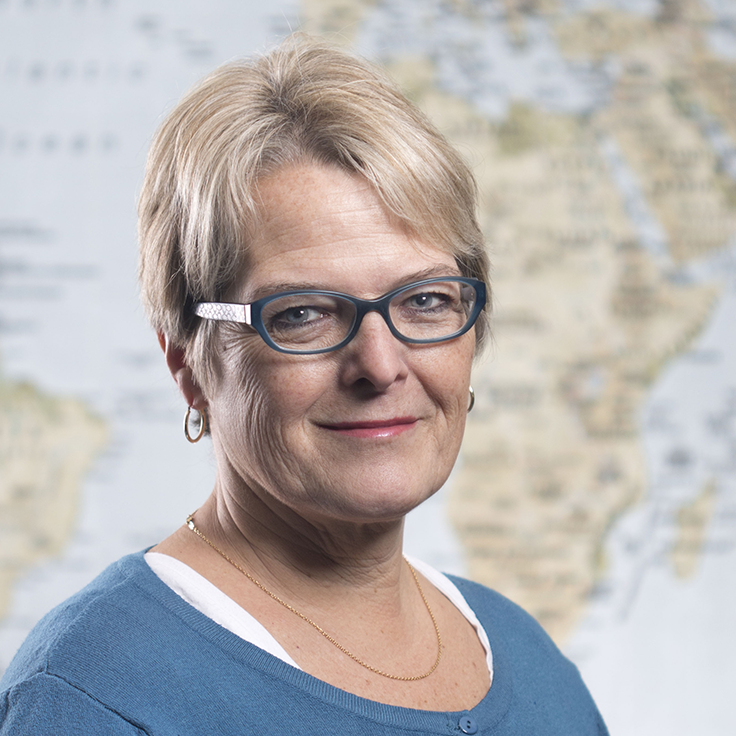 Research Section, Department of Family Medicine
4225 Roosevelt Way NW, Suite 308
Seattle, WA 98105
United States
Phone Number:
206-616-6409
Select from the following:
Biography
Annette L. Fitzpatrick, PhD, is an epidemiologist and Research Professor in the Departments of Family Medicine, Epidemiology and Global Health. She has been working in the field of aging for over 28 years with a focus on cardiovascular disease (CVD) and its risk factors as well as in dementia and cognitive function. She has been Principal Investigator of 18 studies funded by the NIH or CDC as well as co-investigator in an additional 15 studies. She was the first Program Director for the "Cardiovascular Health Study" (CHS), a multi-site cohort developed to understand risk factors of heart disease and stroke in older adults and is a co-investigator for the "Multi-Ethnic Study of Atherosclerosis" (MESA) designed to assess subclinical CVD in adults of White, African-American, Hispanic and Chinese ethnicity. In 2013 she worked with colleagues at Kathmandu University to begin collection of cardiovascular risk factors in the town of Dhulikhel, Nepal, in the "Dhulikhel Heart Study" (DHS). She has published over 170 papers in peer-reviewed journals.
Education
PhD (University of Washington)
MA (Southern Illinois University)
Health Topics
Adult Mortality
Cardiology
Cardiovascular Disease
Causes of Death
Chronic Disease (incl. Cardiovascular, Diabetes)
Disease Surveillance
Epidemiology
Health Disparities
Mental Health
Mobile Health (mHealth)
Mortality
Non-Communicable Diseases
Prevention
Stroke
DGH Centers, Programs and Initiatives and Affiliated Organizations
Expertise
Chronic diseases and diseases of aging including cardiovascular disease (CVD) focusing on coronary heart disease and stroke, dementia including Alzheimer's disease, as well as other aspects of physical and cognitive functioning in older adults; sequelae of HIV such as CVD and dementia.
Publications
Fitzpatrick AL, van Pelt M, Heang H, Steinman L, Ide N, Chhea C, LoGerfo3 JP. Targeted mHealth Messages to Address Hypertension and Diabetes Self-Management in Cambodia: Protocol for a Clustered Randomized Controlled Trial. JMIR Res Protoc. 2019; 8:e11614.

Shrestha A; Koju R; Beresford S, Chan KCG, Karmacharya BM, Connell F,Shrestha P, Fitzpatrick AL, Reproducibility and Relative Validity of Food Group Intake in a Food Frequency Questionnaire Developed for Nepalese Diet. Int J Food Sci Nutr. 2017 Aug;68(5):605-612. PRIMARY STUDENT MENTOR

Karmacharya BM, Fitzpatrick AL, et al. Awareness, Treatment and Control of Hypertension in Nepal: Findings from the Dhulikhhel Heart Study. Heart Asia. 2017 Jan 4;9(1):1-8. PRIMARY STUDENT MENTOR


Fitzpatrick AL, Rapp SR, Luchsinger J, Hill-Briggs F, Alonso A, Gottesman R, Lee H, Carnethon M, Liu K, Williams K, Sharrett AR, Frazier-Wood A, Lyketsos C, Seeman T. Sociodemographic Correlates of Cognition in the Multi-Ethnic Study of Atherosclerosis (MESA). Am J Geriatr Psychiatry 2015; 23:684-697.

Fitzpatrick AL, Ngo QV, Ly KA, Ton TG, Longstreth WT, Vo TT, Heitzinger K, Pham CH, Tirschwell DL. Symptoms and Risk Factors for Stroke in a Community-Based Sample in Da Nang, Viet Nam. J Epidemiology and Global Health 2012; 2:155-163. PMC 3607634.