Adjunct Principal Lecturer, Global Health
Principal Lecturer, Health Services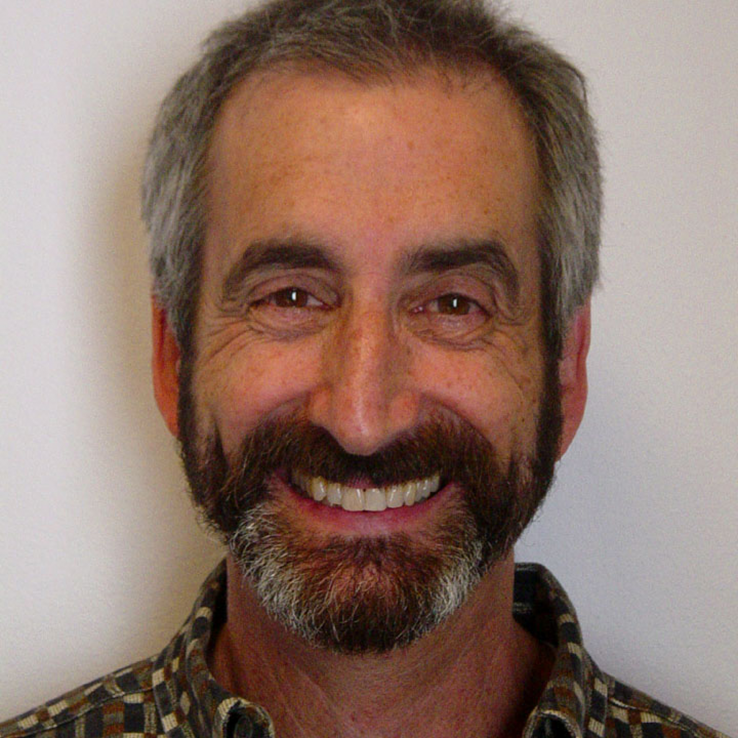 1107 NE 45th St,, Suite 400
Seattle, WA 98105
United States
Phone Number:
206-616-5227
Select from the following:
Biography
Aaron Katz is a principal lecturer of Health Services, Global Health (adjunct), and Law (adjunct) at the University of Washington School of Public Health where he teaches several graduate level courses in health policy.  He also has an adjunct faculty appointment at the University of Queensland (Australia) School of Public Health. Aaron has held numerous academic leadership positions, including his current role as faculty coordinator of the Health Systems and Policy Concentration of the Health Services Master of Public Health (MPH) program, as founding director of the Leadership, Policy, and Management track of the Global Health MPH program, and as co-founder of the Community Oriented Public Health Practice MPH program.  He was director of the UW Health Policy Analysis Program from 1988 until 2003 and editor-in-chief of the School's biannual journal, Northwest Public Health, from 1999 to 2008. 

Aaron received the American Public Health Association's Award for Excellence in November 2006 and the Outstanding Teaching Award from the UW School of Public Health in 2004.  At the 2011 "State of Reform" Washington Health Policy Conference, Aaron received the Health Reform Leadership Award.

Aaron has developed a deep understanding of the U.S. health care system and its strengths and weaknesses during a career that has spanned more than 4 decades.  He has worked in health policy and planning in Washington state since 1978, serving as a health planner, policy and planning consultant, lobbyist, and political adviser.  Aaron has directed numerous policy analysis and policy development projects for legislative bodies, state and local public agencies, and private sector clients, including work on health system reform, public health reform, managed care, rural access, HIV/AIDS, workers' compensation, long term care, medical economics, and services for people with low incomes.  Since 1999, Aaron has collaborated on policy development and advocacy projects with colleagues in various countries in southern Asia, Sub-Saharan Africa, and Latin America as well as Japan.

Aaron has served as a peer reviewer of articles for the Journal of Rural Health, Health Affairs, Journal of Health Care for the Poor and Underserved, International Journal for Equity in Health, Journal of Public Health Management and Practice, American Journal of Public Health, Family and Community Health and others.  He has served on numerous academic committees and community boards, including the Washington State Budget & Policy Center and Health Alliance International.

Aaron received a bachelor of science degree from the University of Wisconsin - Madison in 1974 and a certificate [master] of public health degree from the University of Toronto in 1975.
Education
CPH (University of Toronto (Canada))
BS (University of Wisconsin)
Health Topics
Health Economics
Health Policy
Health Policy and Advocacy
Health Systems Strengthening and Human Resources Development
HIV/AIDS
Law
Leadership and Organizational Development
Policy Monitoring
Political Economy of Health
Social Determinants of Health
DGH Centers, Programs and Initiatives and Affiliated Organizations
Expertise
Health policy; health sector leadership; social/political determinants; health system market change; health care costs and access, health sector education and training
Publications
Orange, E, J Lane, G Andrews, L Lebese, C Hall, E Naidoo, S Mazibuko, and A Katz. "Assessing Health Policy Implementation in South Africa: A Case Study of HIV Universal Test and Treat." [in review]

Lane, J, E Orange, A Brezak, G Tanna, G Andrews, L Lebese, T Carter, E Naidoo, E Levendal, and A Katz. "Strengthening Health Policy Development and Management Systems in Low and Middle Income Countries: South Africa's Approach." [in review]

Adamson, B, L Lipira, and A Katz. 2019. "The Impact of ACA and Medicaid Expansion on HIV 90-90-90 Goals." Current HIV/AIDS Reports. [in final review]

Verani, A, J Lane, T Lim, D Kaliel, A Katz, J Palen, and J Timberlake. "HIV Policy Advancements in PEPFAR Partner Countries: a review of data from 2010-2016." [in review]

Katz, A, D Gajjar, A Zwi, and PS Hill. 2017. "Great Expectations: an analysis of researchers' and policy makers' perceptions of the potential value of the Australian Indigenous Burden of Disease study for policy." The International Journal of Health Planning and Management, 1-13.

Hagopian, A, D Rao, A Katz, S Sanford, and S Barnhart. 2017. "Anti-homosexual legislation and HIV-related stigma in African nations: what has been the role of PEPFAR?" Global Health Action. 10:1, 1306391.

Lipira, L, EC Williams, R Hutchenson, and A Katz. 2017. "Evaluating the Impact of the Affordable Care Act on HIV Care, Outcomes, Prevention, and Disparities: A Critical Research Agenda." Journal of Health Care for the Poor and Underserved. November. Vol. 28, No. 4, 1254-1275.

Iyengar, S, A Katz, and J Durham. 2016. "The role of institutional entrepreneurship in building adaptive capacity in community-based health care organisations: Realist review protocol." BMJ Open.

Lane, J., A Verani, M Hijazi, E Hurley, A Hagopian, N Judice, R MacInnis, S Sanford, S Zelek, and A Katz. 2016. "Monitoring HIV and AIDS Related Policy Reforms: a Road Map to Strengthen Policy Monitoring and Implementation in PEPFAR Partner Countries." PLOS One.